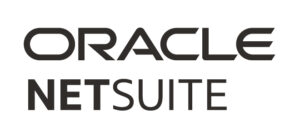 DnA is the Oracle NetSuite exclusive partner in the Abu Dhabi Region
NetSuite is a cloud-based business management platform used by more than 26,000 organizations across the globe. The platform consists of a suite of applications that help companies run their business, understand the performance of their businesses and drive major efficiency gains and cost savings.
NetSuite manages all core functions of the business, including finance and accounting, inventory, orders and procurement. Additional options are available including CRM for sales, service and marketing automation, human resources (HR) for personnel records, performance management and payroll, professional services automation (PSA) to plan and track projects and omnichannel commerce for both online and in-store sales. All of these modules share a common database, are available in real-time, and is accessible to authorized users across business functions.
Learn More About the World's #1 Cloud ERP
NetSuite can adapt to meet the needs of diverse businesses because it has a wide array of modules dedicated to critical business functions and processes
What Type of Businesses Use NetSuite?
NetSuite has become the industry leader in cloud ERP because it addresses the needs of businesses of all shapes and sizes. That includes early-stage startups up to household-name enterprises, products and services based organizations and companies that sell to other businesses, consumers or both.
The 26,000+ customers that use NetSuite operate in a variety of industries, including:
Advertising and Digital Marketing
Apparel, Footwear and Accessories
Restaurants and Hospitality
Transportation and Logistics
To receive a detailed quote for NetSuite ERP specific to your business, click on the Pricing Calculator below.
See how NetSuite ERP stacks up against other alternatives in the market.